JUTLAND
THE LAST TRUE NAVAL

BATTLE.
31ST MAY 1916
FOUGHT BETWEEN THE TWO MOST POWERFUL NAVIES OF THE TIME.
THE LOSSES WERE TREMENDOUS IN BOTH SHIPS AND MEN.
JOINTLY 21 SHIPS AND 9823 MEN.
THE ROYAL NAVY LOST OVER 6000 AS AGAINST THE GERMAN LOSSES OF 3000.
TECHNICALLY THE BATTLE WAS A DRAW THE BRITISH LOST MORE SHIPS AND MEN, BUT THE GERMAN GRAND FLEET NEVER WENT TO SEA AGAIN.
THIS BATTLE WAS A TREMENDOUS PRICE TO PAY FOR AN INDECISIVE OUTCOME:THE BALANCE OF NAVAL POWER REMAINED THE SAME. INDEED THE LESSON OF JUTLAND CAN VIRTUALLY SERVE AS THE LESSON OF WORLD WAR ONE
.

FOR ALL THE HEROISM AND SUFFERING OF BOTH SIDES, IN THE END TOO MANY MEN HAD PERISHED FOR VERY LITTLE.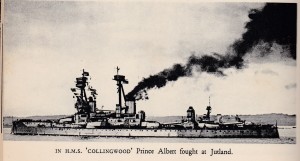 This is the ship the future King of Britain King George Vl served on when he was known as "Lt. Johnstone" R.N.(Prince Albert) at Jutland.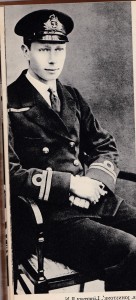 THERE WERE QUITE A NUMBER OF AUSTRALIANS INVOLVED AT JUTLAND BUT DETAILS ARE VERY SKETCHY. HOWEVER ONE PROMINENT SENIOR OFFICER WAS, ADMIRAL SIR FREDRICK AUGUSTUS GAUNT KBE. BORN IN BEECHWORTH VICTORIA, HE WAS SECOND IN COMMAND !ST BATTLE SQUADRON, HIS FLAGSHIP H.M.S.COLOSSUS.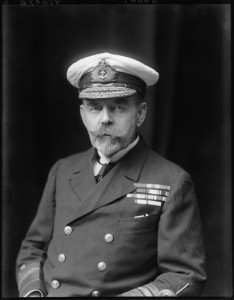 THERE ARE MORE PICTURES IN THE GALLERY .