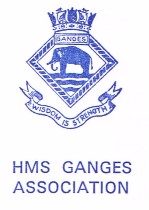 Victoria Australia
Chairman: David Lines.   Secretary: Harry Harrison 54, Tamworth Road, KilsythVic 3137
Telephone Harry 03-9728-3200 Mob. 0418809712 Email:rodneyharrison831@gmail.com
MASTHEAD No. 229
Chairman David Lines Opened the meeting, and welcomed all to the meeting.
Birthdays    Birthday Wishes to Jean Rees
Apologies  Owen and Carmel Dingle, John Hillman, Flo Livingston, Mary Stephens, Sally Briscoe, John and Maureen Hannant, Jean Rees, Charles Jenkinson, Harry Thacker.
Sick Parade John Hillman is undergoing medical procedures for skin problems. Albie Cunliffe is now staying at his son Brian's recuperating after a stay in Knox hospital, to alleviate congestion of the lungs. Albie looked well at the meeting. We wish John and Albie good health and to all those with health problems. This is the worse year for colds and flu since 2009 and the swine flu that year.
Treasurers Report   Monies available $3,552:73
Correspondence Bank Statement. WA minutes. A thank you card from the Cunliffe family.
UK Association   All appears well.
 General Business 1) "2017 Get together at Club Mulwala" Chairman reported that there are 23 attending the get together. From Victoria, Queensland and New Zealand. Accommodation is booked and deposits paid to the club resort. Any member who has not paid their deposit please pay David. David has forwarded to all attending a room allocation list, menus for the Club dining rooms, a club membership form. For the price of $5 the membership benefits are discounts on accommodation, food and beverages in the club. If members fill in the form return to David he block send them on and members will pay five dollars and pick up card on arrival. There is a Chinese restaurant which provides a seafood and Chinese smorgasbord on a Thursday night David has canvassed attendees and the majority favour this for the Thursday night group meal. Secretary reported on the Wednesday bus trip this is under way a 25 seater coach is booked  and will consist of leaving Club Mulwala at 0900 with a visit to the Corowa Whisky and Chocolate Factory for coffee!! Then visits to Cambells and Bullers wineries Lunch at members choice and expense in Rutherglen (there are many and varied eateries and shops) along the main street. Returning via the Bundalong Tavern and be back at the club by 1600.  Wednesday night will be a BBQ and trivia with a small raffle. A full schedule will be forwarded before the next meeting. Members asked what the breakfast arrangements are. Chairman to check with management but it is understood breakfast is included in the tariff, but does not start until 0830 which many thought was on the late side. A number preferred the arrangement that bacon and egg sandwiches be provided as at other Vicdiv get togethers. If you have a preference please contact either Chairman David or the secretary.
AOB.  The secretary apologized to Barbara Canty for failing to acknowledge that Barbara not Flo contributed last month's desserts Thank you Barbara
The Chairman then thanked Harry Kime and Flo for a tasty lunch and dessert. Joan Kime for organising and serving lunch and dessert. Harry Kime for attending the bar. There being no further business the meeting closed12:45hrs
Next Meeting     September 27th. 2017 at seven bells (11:30hrs.) at FNMC
Thought for the month: – when Fortune knocks open the door. 16th century.