GANGES CREW REMEMBER THIS LAST YEAR
Well guess what? We are doing it again this year.
Venue
H.M.A.S DIAMANTINA
at the Maritime Museum Southbank Brisbane.
Monday 31st July 2017

Time turn up 1100 to1

145 up spirits 1200
Courtesy of PUSSER'S RUM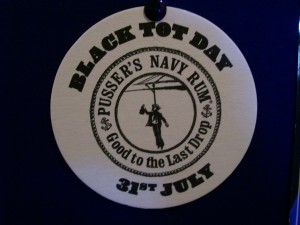 DRESS OF THE DAY ASSOC. SHIRTS.
SEE YOU ALL THERE.