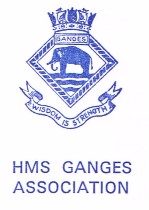 Victoria Australia
MASTHEAD Special Get Together Edition
As there was no meeting in October and no Masthead this Special Masthead is for a report on the get together. As Chairman David Lines has prepared an article for the Spring Gazette it will be brief so as not to encroach on the writings of Our Great Helmsman.
The get together was held at the Club Mulwala and accommodation at the Club Mulwala Resort. We were informed by the Mulwala RSL Chairman that although the Mulwala RSL owns the land the establishment is on and has an RSL branch the Club and Resort are owned by Clubs NSW. Which considering the tanks and artillery pieces and the Dakota at the club  entrance was a surprise.
Due to illness and various other reasons there were 21 people attended from Queensland, NZ and Victoria. Bette and Mike Barron from Auckland attended and the Victorian Division organised their transport to Mulwala. It was good to see Bette and Mike after a considerable time. During the deliberations for a location suitable for a get together is it's accessibility to
Melbourne, two hours driving was a criteria. Ian and Joy Thomson (no P Jock) travel from Rockhampton a round trip of approximately 4, 900 kilometres. Charlie and Lorna Greensmith travelled from Brisbane with medical equipment required by Charlie equal to a medical ward. However all made the effort to get together a tribute to the Ganges spirit and Rudyard Kiplings poem "If" we all remember on the gymnasium bulkhead.
A number arrived on the Sunday and were welcomed with friendly efficiency. There was a get together and a run down by Ian and Joy Tompson who had arrived on the Saturday.
Breakfast was part of the tariff and was a very adequate menu. I understood that a continental breakfast "was a roll in bed with honey" the continental breakfast and cooked breakfast was extensive. Monday evening was a tot and get together in the BBQ area and discussion as to the program for the week. The Victorian Treasurer was on hand with his handbag collecting for the bus trip on the Wednesday.
Tuesday was a day for members to explore the area. Some were detailed off to purchase the food for the BBQ on the Wednesday night others went afield, to such places as the Olive Grove farmshop with provender associated with an Olive Grove available. Others went to Byramine Homestead and Brewery. The homestead afternoon tea is a delight with the largest and tastiest scones available. After the Tot time and drinks it was to the club for a drink and meal. The meals were varied and tasty. A point of interest was that a schooner was cheaper than a middie not many places where it is cheaper to consume large quantities of ale. Life is tough.
Wednesday was a bus trip to Rutherglen starting off with a stop for morning tea at the Corowa Chocolate and Whisky factory the "Head Distiller" was a 23 year old dreadlocked fellow but very knowledgeable as to his craft. One item of interest was that the spirit cannot be called whisky until it has aged at least 2 years in wooden barrels until then it is Bourbon. The first release of whisky is for November/December. This raised an interesting point as people had seen a TV show touting Corowa Whisky.
The Chocolate factory next door was very popular. At least they had samples.
Then it was on to Bullers and then Cambell's wineries.With a generous samples of their wares. It was the town of Rutherglen next with a wander round the shops and lunch at a well known pie shop. On the way back to the accommodation a stop at a bush pub the Bundalong Tavern was made. With a bus load of thirsty people the bar maid made a frantic call for help to serve. A ute screeched up and the publican fronted up interrupted in his building work. It was then back to the accommodation after a good day things started to go a little awry. It was found that the BBQ's had been booked by two golf teams knocking the planned BBQ and Trivia night into a cocked hat. The BBQ's were then booked for lunch and tea on Thursday. After a Tot and discussion it was back the club for the evening meal some went for Chinese others the Diggers restaurant. The fine weather was broken by a deluge of some 46mm of rain overnight with more forecast for the evening. A decision was made for a BBQ lunch which was held and enjoyed. Linda Anderson and Janet lines were presented with birthday cards and some Corowa chocolates by Chairman David. A raffle was held and the first prize went to Bette Barron from NZ and second prize to Albie Cunliffe's ex neighbour at South Oakleigh now living in Mulwala. All attendees were thanked by Chairman David for making the considerable effort to attend the get together. He assured everyone that consideration for next year would be on the agenda for the November meeting of the Victorian division.
Evening meal some attended the Chinese and seafood buffet and others the Diggers restaurant. Ken and Linda Anderson, Ian and Joy Tompson headed off early the rest said adieus at breakfast. Then it was hands to stations for leaving harbour.
There were a couple of things that did not go according to plan but were dealt with without any dramas. The reception and house staff were helpful and friendly, the housekeepers were efficient and helpful. In all a good place for a group of people to relax and enjoy themselves in a friendly environment. Our Thanks to all who attended and hope to see you all in the future.
Regards Harry Harrison
Vicdiv Secretary         .
.